Welcome to SEA-STAR's web site,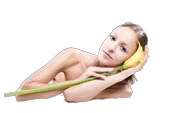 We are happy to present to you our offer we constantly expand by adding new products to be able meet the bigger and bigger demands of the contemporary market.
We can also provide, on very attractive terms, tailor-made products not included in our offer. We invite cosmetics retailers and wholesalers, education centres, cosmetic studios and salons and solariums to co-operate with our company. We are looking for local distributors. If you have any questions, do not hesitate to contact us by completing the on-line contact form or emailing us at office@sea-star.pl Individual consumers are also invited to buy our products. Our customers' satisfaction is the most important objective we want to achieve. That is why we are always ready to give professional advice and guarantee the quick performance of orders.